A smart assistant takes over tasks in a real-time mode.
REAL-TIME.
ARTIFICIAL INTELLIGENCE.
INTERACTION.
Chatbots are made to ease the pain that many industries are facing today. The purpose of Chatbots is to support and scale business teams in order for them to better communicate with their customers.

Global Smiling leverages AI to create tailored Chatbots according to client's needs. It is available in many languages, such as English, Chinese, German, Russian and so on. It functions as different roles depending on designed context and predefined goals.
For travel retail industry, this AI-powered Chatbots can be used for informing travellers of their itinerary, pushing timely discounts, tax refund services, or circulating questionnaires. With dedicated Chatbots, companies and brands can better convey their values to targeted customers and in the meantime collect data based on the Chatbot conversation for future campaigns.

Have a look at the following example of how Chatbots work for an airport retailer.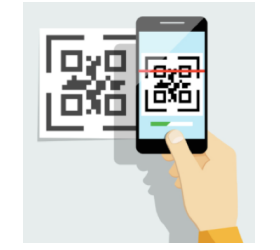 Travellers scan the QRcode on the airport communications (signage, billboard, leaflets, LED screen etc.) to a landing page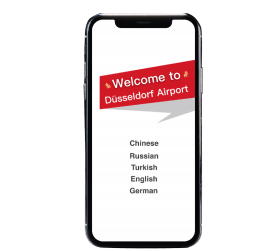 Travellers can select landing pages based on their mother languages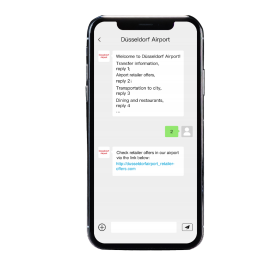 A Real Time Chatbot is implemented on the site and in responsible for answeringthe questions from the travelers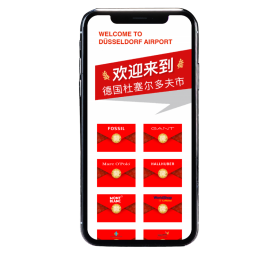 Traveller is led to a link where all the available airport retailer offers are presented in one landing page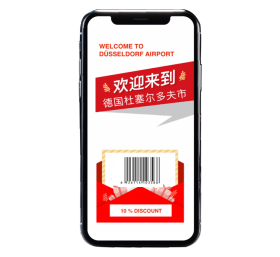 Traveller chooses his/her retailers of interest and receives the retailer offer with traceable bar code


Global Smiling

c/o Elyyon UG
Schottmüllerstr. 20A
20251 Hamburg

Tel: +49 (0) 40 307 026 70
info@globalsmiling.com